Oğuzhan Cin, umelec pôsobiaci v Istanbule je tvorcom pôsobivej série Život bez vojny, ktorá ukazuje ako konflikt v Sýrií ukradol miestnym deťom ich sny a šťastné detstvo.
" Zásah do životov nevinných ľudí a zabíjanie detí, ktoré neurobili žiadny hriech ma hlboko zasiahlo," vyjadril sa Oğuzhan Cin.
Vo svojej práci používa originálne fotografie zničených budov, sutín a sociálneho kolapsu, do ktorých hravou žltou čiarou kreslí bežný rodinný život.
" Chcel som vizuálnym spôsobom ukázať ničivý dopad vojny voči ľuďom ," vysvetľuje. " Tam, kde sa deti hrajú vojnu, chcel som svojou prácou ukázať ľuďom normálny život. "
V súčasnosti sme si bohužiaľ navykli vídať obrazy skazy zo Sýrie a neprikladáme im už takú dôležitosť a vážnosť ako by sme mali. Oğuzhan Cin sa snaží zbúrať túto rezignáciu a pripomenúť nám, koľko obyčajných sýrčanov prišlo a naďalej prichádza v pretrvávajúcej vojne o život, a nezabúdať na generáciu detí, ktorá vo svojom živote nepoznala nič iné ako vojnu.
" Samozrejme mám zodpovednosť, " vysvetľuje ďalej svoju prácu Oğuzhan. " Ľudská tragédia kdekoľvek na svete vyzýva každého umelca a vedie jeho ruky. Kreslil som to zo srdca. Som požehnaný, a to spôsobom, že trpím a cítim následky vojny proti ľuďom. "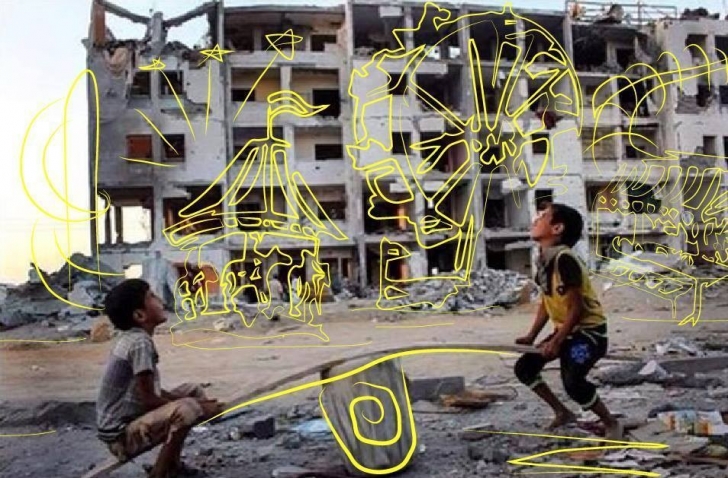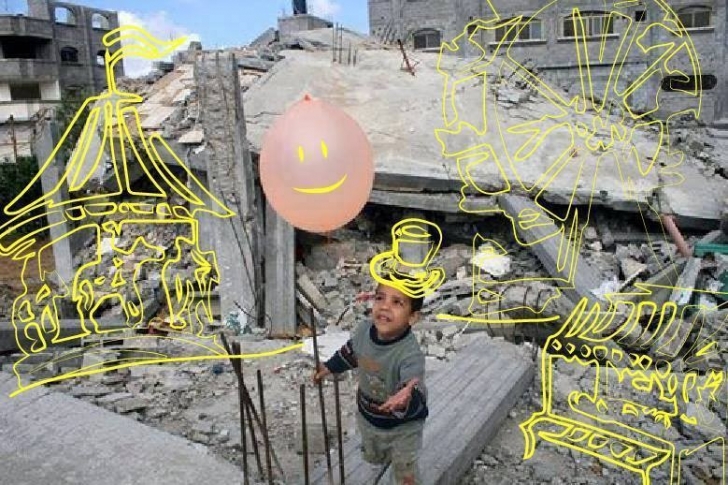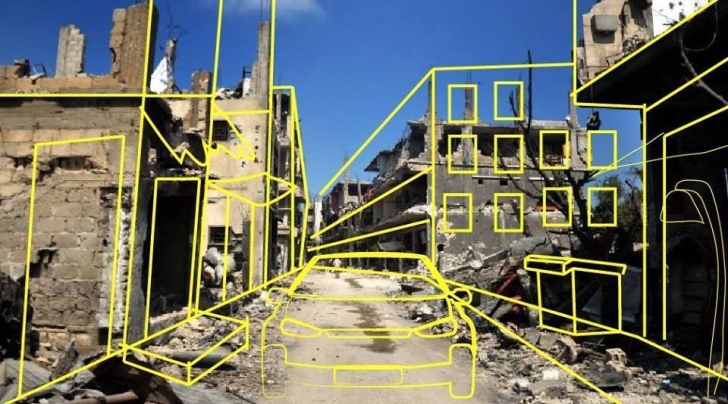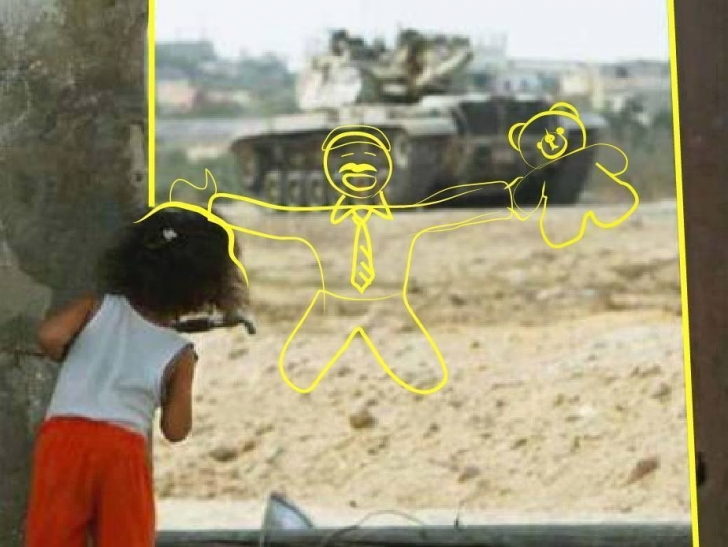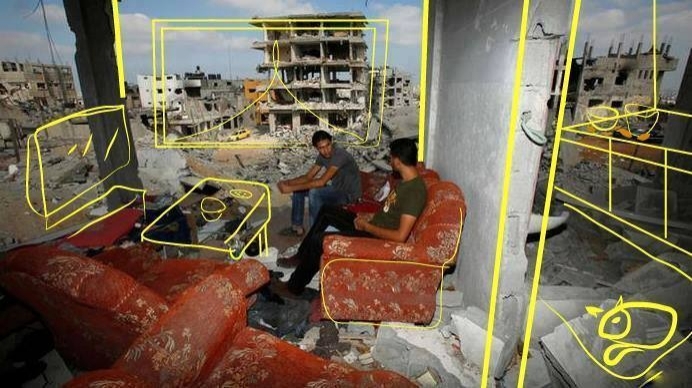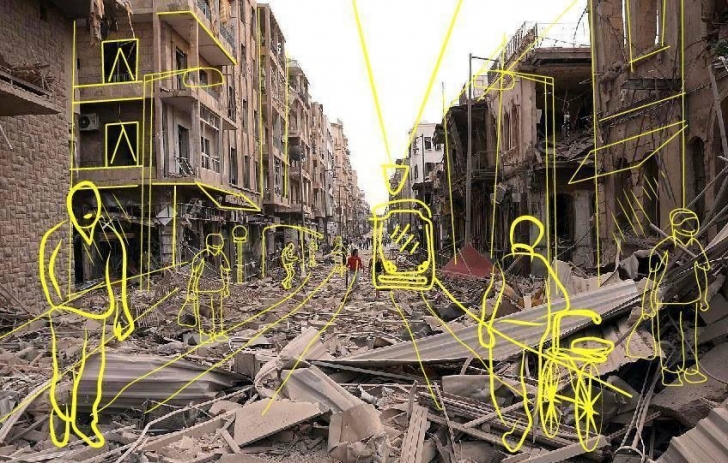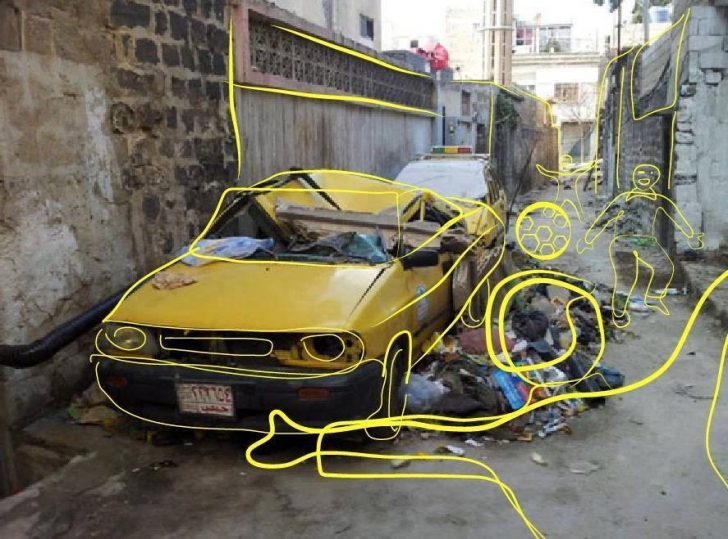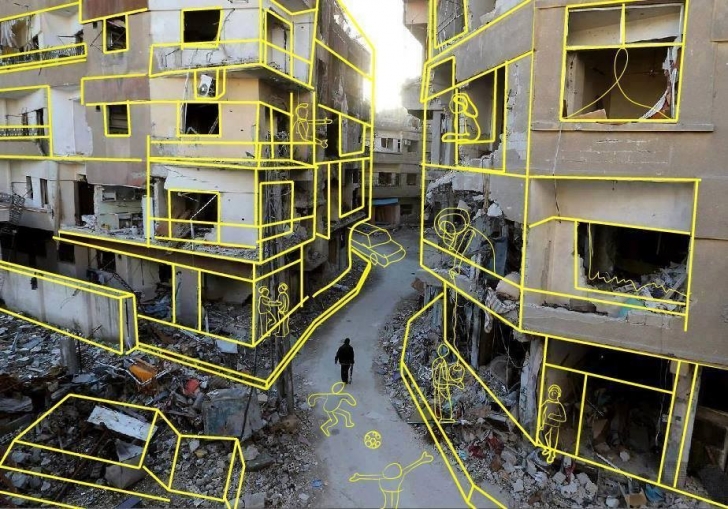 ---
(Visited 61 times, 1 visits today)
The following two tabs change content below.
multi-žánrový umelec a spisovateľ, básnik, herec, dizajnér, umelecký aktivista
at
Lucia Čaprnková Arts
Som slovenská multi-žánrová umelkyňa a spisovateľka, básnik, fotograf, dizajnér, návrhár, maľba, kresba, sochárstvo, herectvo, vlastné umelecké techniky a projekty, foto art, mnoho druhov umeleckej tvorby, atď. Moje umelecké zameranie je široké a pestré. Nestaviam fantázií a kreativite žiadne hranice. Venujem sa rôznej tvorbe, ktorá odráža môj pohľad na svet a moju fantáziu, snažím zachytiť emócie a poukázať na skutočné hodnoty života. Všetko o mojej činnosti nájdete na umeleckej stránke Lucia Čaprnková Arts a na spisovateľskej stránke Writer & Poet Lucia Čaprnková.
Latest posts by Lucia Čaprnková (see all)